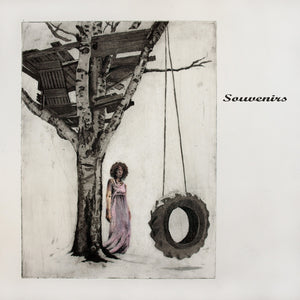 Souvenirs "Tired of Defending You" 7"/CD
$ 4.00
Translation missing: en.products.product.regular_price
$ 6.00
Formed in 2011, Carpinteria, CA's Souvenirs has quickly created a buzz with their contemporary take on the sound originally pioneered by the likes of Mineral, Braid and Pavement. While not touring, the band was able to enter the legendary Atomic Garden Studios in early March with producer Jack Shirley (Joyce Manor, Whirr, Punch) to record their 6131 Records debut, an EP entitled "Tired Of Defending You," being released on 7" vinyl.
Includes instant download of the entire EP (link will be emailed to you).
PRESSING INFO:
1st Press
100 – Orange / Yellow
300 – Coke Bottle Clear
600 – Black
If you return this item or receive a refund for any reason, $3 will be deducted for the digital download.