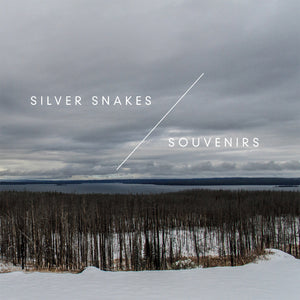 Silver Snakes / Souvenirs "Winter Songs" 7"
$ 4.00
Translation missing: en.products.product.regular_price
$ 6.00
The art of the split release has all but been lost in recent years, or so it seems. Leave it to Silver Snakes and Souvenirs, both bands that harken back to the great music of the '90s in their own ways, to revitalize the craft of the split so widely loved in that decade. 6131 Records will release the "Winter Songs" split from Silver Snakes and Souvenirs, recalling the great, perfectly paired releases from the likes of Texas Is The Reason and The Promise Ring, The Get Up Kids and Braid, and At The Drive-In and Burning Airlines, to name a few. Includes digital download.
Includes instant download of the entire EP (link will be emailed to you).
PRESSING INFO:
1st Press
100 – White
400 – Clear Light Blue
If you return this item or receive a refund for any reason, $3 will be deducted for the digital download.