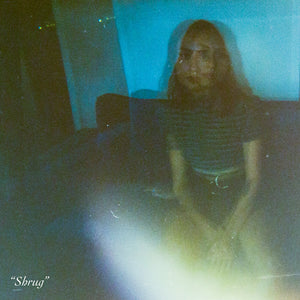 Rat Tally "Shrug" Digital Single
With a writing style that's both straight forward and poetic, Rat Tally presents her 6131 Records debut in the single "Shrug," a confessional recounting of the messy tangles of a relationship and the emotional aftermath. Her ability to provide relatable, yet autobiographical storytelling puts her amongst some of the best of her contemporaries, and is fully on display in "Shrug".
Hailing from Chicago (by way of LA and Boston), Rat Tally emerged in 2019 with an impressively fully formed sound on her self-released debut EP, 'When You Wake Up'. The release quickly caught the attention of 6131 Records, who were eager to work with the young, yet clearly very talented songwriter.
Rat Tally (the moniker of musician Addy Harris) has a special way of capturing the most specific moments of life, magnifying them for examination, and putting a finger on the essence. All the while, encapsulating these moments in lyrics that perfectly balance the poetic and relatable. Add to that a songwriting sensibility that's rooted in the strong melody, creating a perfect bedroom pop vibe.
Download link will be emailed to you immediately after checkout.