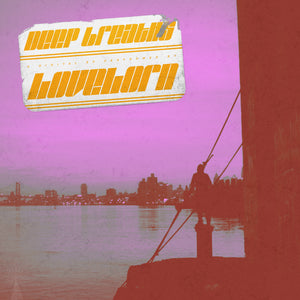 Lovelorn "Deep Breaths" Digital EP
Created while in self-isolation, the partners of Anna and Patrick Troxell, aka Lovelorn, made their 'Deep Breaths' EP, a moody foray into industrial-tinged, spaced out "drug pop" (as they call it themselves). Focus track "I-10" is their closest recollection of their time in shoegaze favorites Creepoid, while still maintaining the distinctly Lovelorn progressive sound. The other three songs drift almost ghost-like in and out, sonically reflecting the title 'Deep Breaths' perfectly.
Risen from the ashes of their previous endeavor Creepoid, Anna and Patrick Troxell are Philadelphia band Lovelorn. While they were previously known for ethereal, shoegaze dronings focused around guitar-driven songwriting, Lovelorn takes a distinctly more electronic turn, imbuing their music with undertones of industrial and aggressive EDM.
Download link will be emailed to you immediately after checkout.