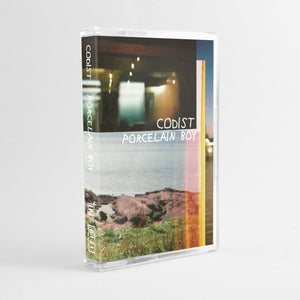 Codist "Porcelain Boy" Tape
"...both feet firmly in '90s US college rock but there's little doubt that some of Glasgow's rich musical past has found its way into Codist's DNA." - The Line of Best Fit
Scotland's Codist offer 5 songs of alt-rock, described as Pavement meets Teenage Fanclub meets Weezer.
Available in the UK from LP Records.
Includes download of the entire EP (link will be emailed to you).
If you return this item or receive a refund for any reason after receiving a download link, $3 will be deducted for the digital download.