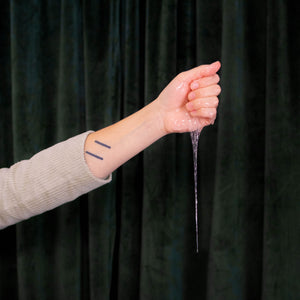 Well Wisher "Lullaby / Without You" Digital EP
Well Wisher started as a solo project of Natalie Newbold and has always centered around her songwriting. Nevertheless, the band's debut album, This is Fine, was an energetic, rock-tinged take on indie punk. Now, with the release of this new two-song single, Newbold takes Well Wisher back to the band's origin point, offering up new songs in a stripped down acoustic form much like those with which she started the project originally.
Artwork for this release was created by Newbold and her partner, designer and visual artist Jenna Murphy.
Download link will be emailed to you immediately after checkout.