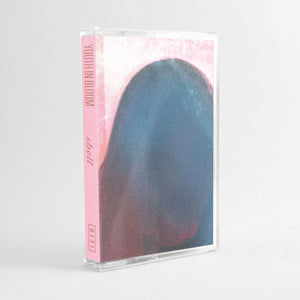 Youth In Bloom "Shell" Tape
$ 4.00
Translation missing: en.products.product.regular_price
$ 6.00
Mining the past to create new and interesting music isn't a novel concept. Artists are constantly reinterpreting those that came before them to varying results. Youth In Bloom are among the rare artists that elevate their influences with a fresh perspective teamed with a reverence for the past.
Formed in mid-2013 in Central Pennsylvania, Youth In Bloom is a band out of time. Their lush, ethereal pop could easily be mistaken for a lost early '90s Creation Records release, although something subtle suggests a more contemporary approach. While many of their fellow bands have been dubbed "nu-gaze" for bringing current punk, indie, and even electronic elements into their songwriting, Youth In Bloom utilize time-tested elements of the now-classic shoegaze sound to great effect. The result feels simultaneously catchy and new, yet also perfectly familiar.
In April 2016, 6131 Records is reissuing the debut "Shell" EP from Youth In Bloom. This revamped edition includes two newly recorded, previously unreleased songs (a demo and an acoustic version of an EP song), adding to an already impressive initial release and suggesting an even more promising future. The band will also be releasing new music through 6131 Records in the not too distant future, with details to be announced soon.
Includes immediate download of the entire album (link will be emailed to you).
If you return this item or receive a refund for any reason after receiving a download link, $3 will be deducted for the digital download.