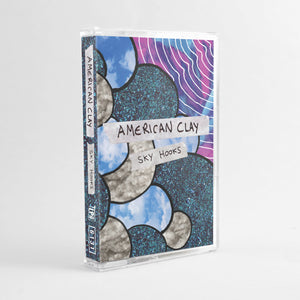 American Clay "Sky Hooks" Tape
Glasgow, Scotland's American Clay offer up four tracks of shoegaze-tinged alternative rock.
Available in the UK from LP Records.
Includes download of the entire EP (link will be emailed to you).
If you return this item or receive a refund for any reason after receiving a download link, $3 will be deducted for the digital download.